Affinity Diagram
We sorted description note cards into categories, arranging them by commonalities. We then added topical labels based on these clusters.
Persona
Based on research and interviews, I created a persona that presented the experience of a middle-aged woman who lives far away from her elderly mother. The persona captures the goals, frustrations, and background of this woman, Ellen.

Low-Fidelity Prototype
I used Balsamiq to create a low-fidelity prototype, capturing the main interaction points for the user.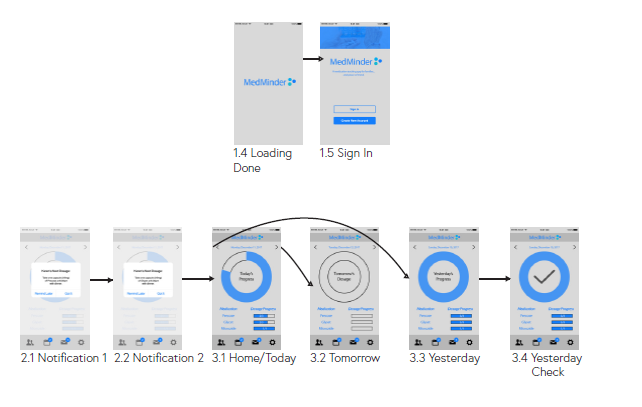 "Missed Medication" Alert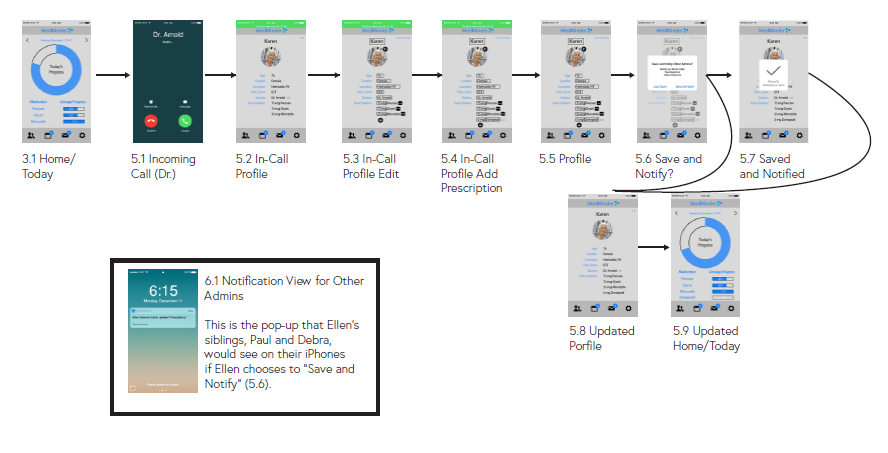 Usability Testing
I conducted in-person usability tests with target users. During the tests, I had the users focus on three particular tasks:
1. toggling between days
2. answering an incoming call and adding a prescription and
3. calling "Mom".

During usability testing, I focused on both concept/interface and on interaction. It was difficult to find users that matched the persona, but each user had experienced caregiving in some capacity. I would have liked to conduct usability testing with more users who aligned more closely with the persona, but the tests were very helpful in seeing a user's interaction.